Blitzkrieg
The Blitzkrieg is a combo of the lower rockered performance front end of our tried and tested minizero and the acceleration, control and drive of the tail section of our popular Meteor model.
A great all rounder that excels in beach, reef and point break waves up to 4-6 feet.
The Blitzkrieg has a shortboard style single to sunk double concave and, like the Meteor, very foiled, bladey aft rails creating extra speed and control through turns.
In Addition to the Blitzkrieg we also offer the Blitzkrieg Low which has all the same attributes of the original Blitz, but with a slightly lower entry rocker, a very slight increase in tail rocker and a wider nose and tail template. The Blitz low is still an all rounder but will suit a weaker wave, ideal for summer conditions.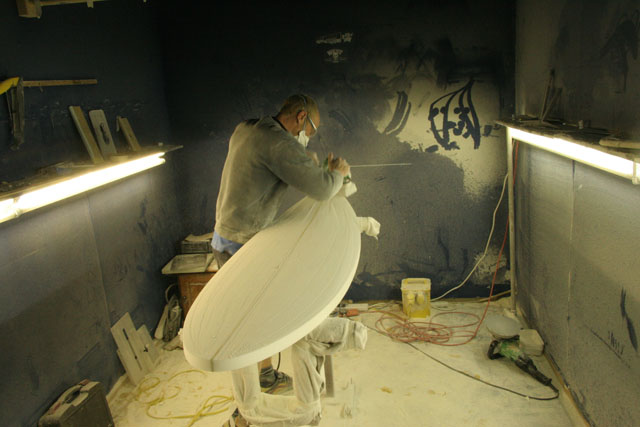 Vitals
Wave Size: 4-6 ft
Experience: intermediate+

| | |
| --- | --- |
| Typical Dimensions | Litres |
| 5'6 x 18 1/2 x 2 1/8 | 24.02L |
| 5'8 18 1/2 x 2 1/4 | 26.47L |
| 5'10 x 19 x 2 3/8 | 29.46L |
| 6'0 x 19 ¼ x 2 3/8 | 30.79L |
| 6'2 x 19 3/4 x 2 1/2 | 34.12L |
| 6'4 x 20 1/4 x 2 5/8 | 37.61L |
| Blitzkrieg Low | |
| 5'4 x 18 1/4 x 2 1/8 | 24.18L |
| 5'6 x 18 1/2 x 2 1/4 | 26.63L |
| 5'8 x 18 3/4 x 2 5/16 | 28.56L |
| 5'10 x 19 1/4 x 2 3/8 | 30.02L |
| 6'0 x 19 3/4 x 2 3/8 | 31.79L |
| 6'2 x 20 1/4 x 2 1/2 | 35.19L |
| 6'4 x 21 x 2 5/8 | 39.23L |